Delight in this vibrant and delicious copycat Costco Quinoa Salad, perfect for health enthusiasts and foodies alike! Packed with protein-rich quinoa, crunchy veggies, and a tangy lemon dressing, this colorful and healthy salad is perfect for any meal or occasion. Make this scrumptious salad for your next family gathering, potluck, or meal prep, and enjoy the irresistible taste of this delightful dish.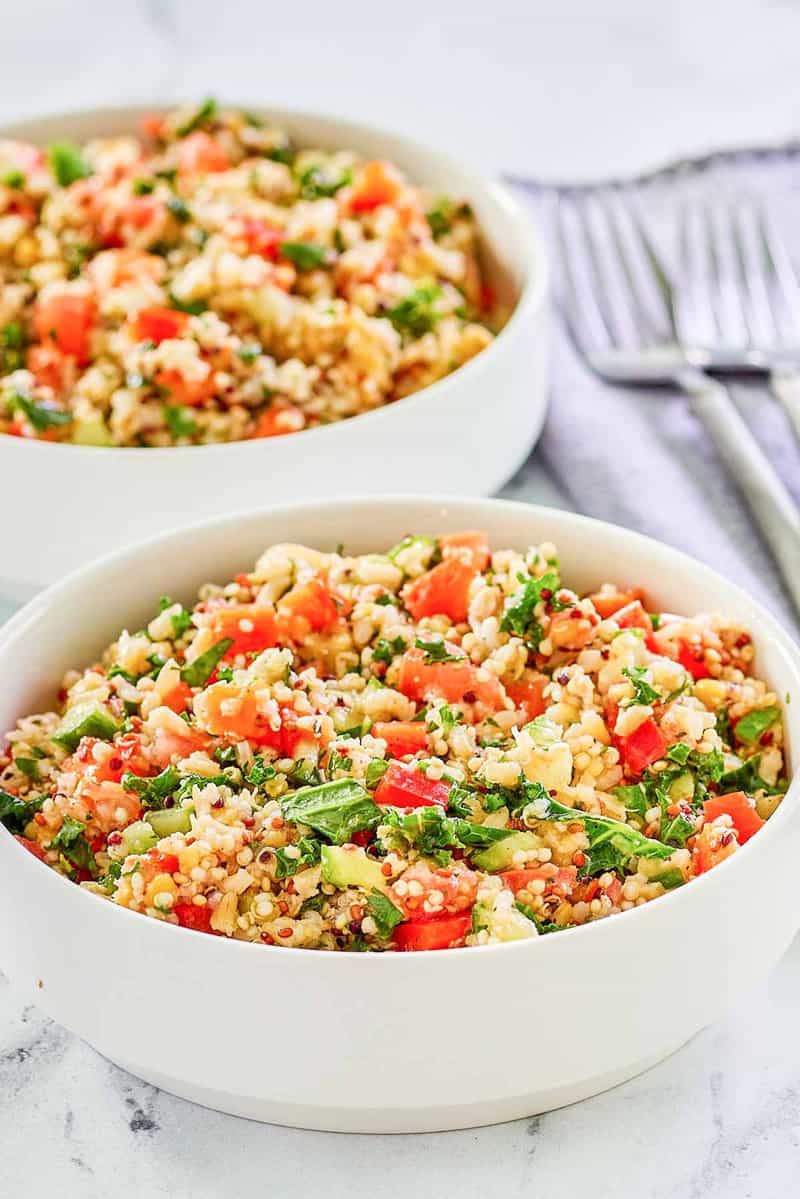 This post contains affiliate links. As an Amazon Associate, I earn from qualifying purchases.
What Makes Costco Quinoa Salad So Good?
Costco salad tastes just as amazing as it looks. Don't let all the healthy ingredients fool you. This vegan-friendly blend of quinoa, red lentils, brown rice, and plenty of fresh veggies tossed with a tangy dressing tastes much better than most sides and perfectly complements a variety of meat-based and vegetarian main courses.
Whether you are already a fan of the Quinoa Salad Costco sells or are just looking for something new, you will love this dish! This refreshing summer salad is perfect for picnics, potlucks, and backyard BBQs.
Why You Should Try This Recipe
Sure, you can pick up a package of this healthy salad at your local Costco if you are a member, but there is no need to make a special trip to the store when you can whip up a batch at home.
Feel free to tweak the ingredients to suit your taste, like adding diced red onion, mung beans, fresh herbs like parsley, feta cheese, or swapping fresh tomatoes for sundried ones. Shaved broccoli also makes a good replacement for kale.
Costco Quinoa Salad Ingredients
For the delicious lemon dressing, you'll need:
Fresh lemon juice
Kosher salt
Freshly ground black pepper
Ground cumin
Apple cider vinegar
Vegetable oil
For the salad, you'll need:
Roma tomatoes
Cucumber
Red bell pepper
Kale
Cilantro
Tricolor quinoa, cooked
Brown rice, cooked
Red lentils, cooked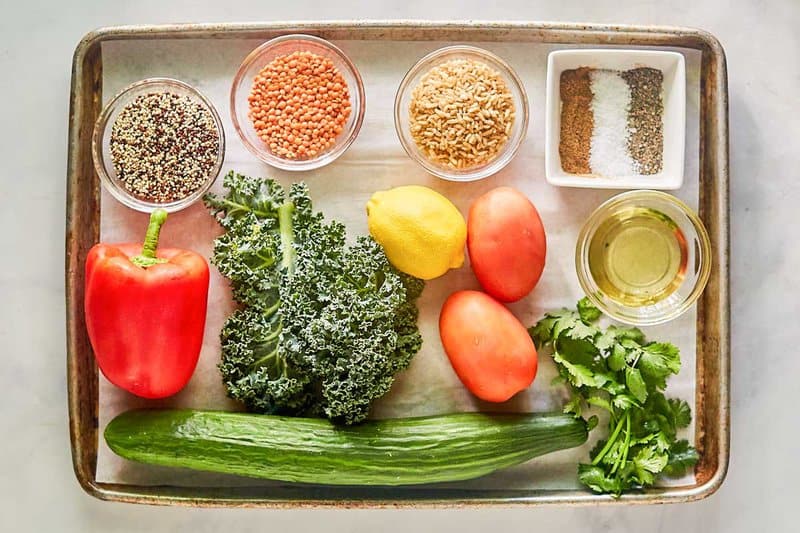 Ingredient Notes
Roma tomatoes are ideal in this salad, but any plum or grape tomato will work well.
Each of the three kinds of quinoa that make up a tricolor blend has a unique flavor and texture. The different types add variety to the salad, but if you prefer, you can always use just only favorite.
To put this salad together quicker and for easier meal prep, you can buy precooked quinoa, brown rice, and red lentils, but cooking them yourself is cheaper and not too difficult.
You can substitute extra virgin olive oil for vegetable oil but note it will solidify when refrigerated.
How to Make Costco Quinoa Salad
Here are the steps for preparing this copycat Costco quinoa salad recipe.
To prepare the dressing:
Combine the fresh lemon juice, Kosher salt, freshly ground black pepper, ground cumin, and apple cider vinegar in a mixing bowl.
Slowly drizzle in the vegetable oil as you whisk vigorously.
Dress the salad or transfer the dressing to an airtight container and put it in the fridge. Whisk well before using.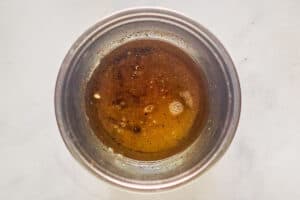 To prepare the Quinoa Costco Salad:
Peel the cucumber and remove the seeds from the cucumber and tomatoes.
Dice the tomatoes, cucumbers, red pepper, kale, and cilantro into small pieces.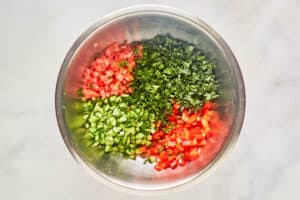 Add the cooked tricolored quinoa, brown rice, and red lentils to the chopped vegetables.
Use two serving forks to toss well.
Cover the salad and put it in the refrigerator, or add to the dressing and serve.
What to Serve This With
Since this is a light, very flavorful salad, it goes well with summery dishes like grilled chicken or fish. You can also serve it with steak to bring a little extra acidity to help balance the richness of the meat.
To keep it vegan, serve the salad with roasted root veggies to bring out the dish's earthiness, or add richness by topping it with sliced avocado.
How to Store
Keep the prepared salad in an airtight container in the fridge. Toss well before serving.
How Long Does It Last
Quinoa Salad will stay good in the fridge for up to three days, but it is better to consume it within 24 hours after making it.
Costco Quinoa Salad FAQ
Favorite Salad Recipes
Popular DIY Recipes
Check out more of my easy salad recipes and the best DIY recipes on CopyKat!